Investment Reporting
All your financial data in one place: captured, allocated, reconciled, accurate.
We think you should be able to see your assets, where they are invested and how they are performing quickly and easily whenever you want. Via our exclusive license relationship with the US technology company, Addepar, we can offer you immediate visibility of your total investment portfolio accessed through a secure web portal and app. Addepar currently has over $3 trillion being managed through their platform.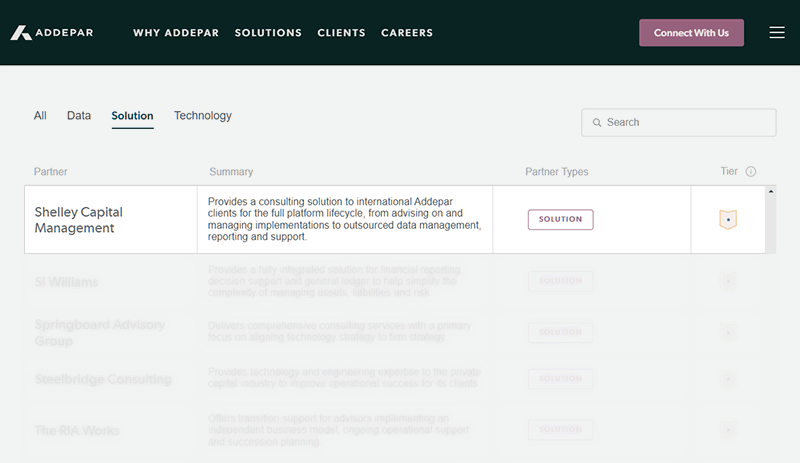 Instantly visualise, analyse and review all your portfolio data
We can license the software to you and deal with all the ongoing data management, allowing you to benefit from:
Live pricing on all your investments
Complete, consolidated position of your portfolio
Track performance on all your positions against benchmarks
View asset allocations
View your portfolio by any metric e.g. asset class or legal owner
Ongoing tailored reporting
Ongoing access via the secure web portal and app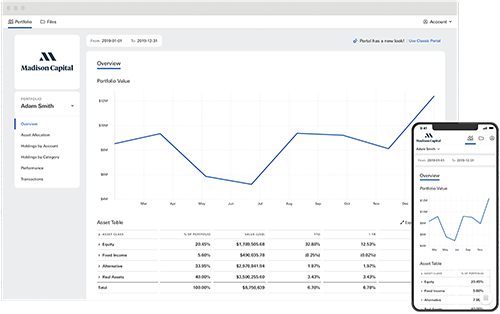 We are working with clients that have a total of over £2bn of investments on the platform.
For more information and a demonstration, please contact us on 020 3817 7720.